IoT Use Cases
Assystem, an international engineering company develops a digital twin for sustainable energy
In this interview, Dr. Adam Towse, Senior Principal - Simulation and Assessment Engineer at Assystem, discusses how leveraging full-fidelity structural integrity models with plant data can allow engineers to calculate key structural integrity metrics which consider the actual (rather than design basis) inputs. This offers great potential for life extension and therefore improved economics of equipment such as nuclear power plants.
Vortex Bladeless, a Spanish technology startup company developing an aerogenerator with no blades
Vortex Bladeless, a Spanish technology startup company developing an aerogenerator with no blades, leverages Altair SmartWorks to advance product designs. Hear how the Vortex team is using an IoT monitoring board and a digital twin to accelerate the development process while continuously improving product performance.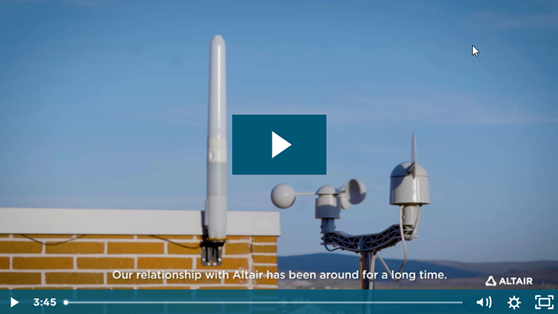 Redefining Connected Buildings with
Altair SmartWorks
Toggled iQ combines web application, mobile application, hardware, analytics, and edge computing to create a one-of-a-kind smart building data and device management system. This smart-lighting manufacturer wanted to develop a new, connected lighting and building management solution to help their customers save money, improve comfort, and comply with new regulations. They used Altair SmartWorks to build a complete front end, back end, and edge compute architecture. With this, Toggled's customers can now manage users, onboard devices, manage compute workloads in their gateway product, develop building automation, and optimize energy usage.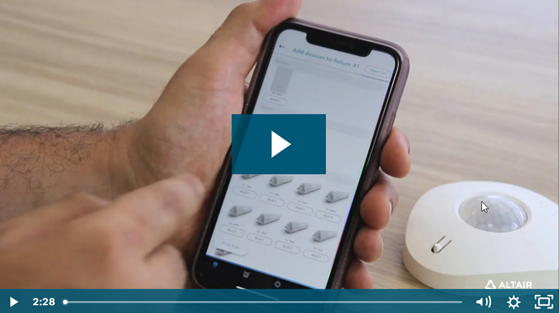 Socomec &
Altair SmartWorks

- Delivering Leading-Edge IoT Solutions

France-based Socomec's specialty is providing low-voltage energy installations, from equipment to monitoring, where energy is critical – robust and ultra-reliable solutions for buildings like datacenters, solar plants, utilities, and hospitals. Using Altair SmartWorks has enabled Socomec to implement increasingly sophisticated power setups and services, offering their customers the up-to-the-minute technology they need to power their businesses.
Use Machine Learning to Implement Effective Predictive Maintenance
Effective predictive maintenance systems use machine learning algorithms to process real-time sensor data on temperature, pressure, torque, vibration, and other key parameters to determine when failures are likely to occur. Watch this video to learn how Altair tools can help determine the variables with the most predictive power, how to train predictive maintenance models with historical data, and how easy it is to deploy models into an operational workflow.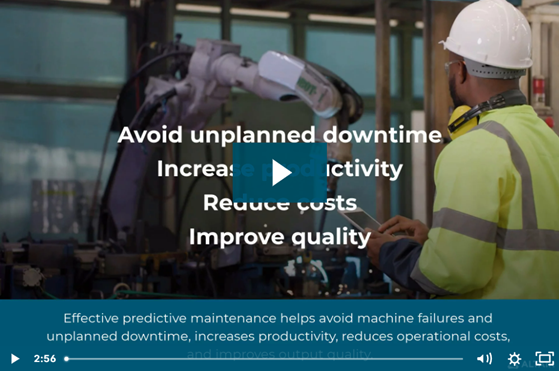 IoT Projects Developed with
Altair SmartWorks
English
How an IoT Developer Transformed from Lightbulbs to Smart Building Solutions

Student Learning Event 2022 Day3 Track 1

Use Data in the Cloud with

Altair SmartWorks

by Matthew Kim
Watch the video on YouTube here.
Spanish
LinkedIn Article

Roberto Torres Velázquez's Post - Fuegos artificiales en el fin de fiesta del máster Big Data Analytics de la Escuela de Organización Industrial con la presentación de #IoT2Water: una apuesta por la #digitalización y el big data aplicado en la gestión del agua en Guatemala y escalable a cualquier punto del planeta.
Lea el artículo aquí.